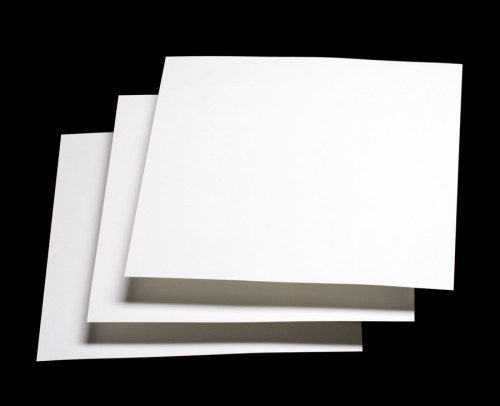 By Kelly
from Knoxville, TN
on May 9, 2022
Verified Buyer
fast shipping. Quality product!
By Crystal
from Lake Geneva, Wis.
on December 23, 2021
Verified Buyer
As always, the boxes arrived quickly, the order was correct, and the boxes are beautiful!
By Charlotte F.
from 227 Stillwood Dr, Jackson, MS
on September 23, 2021
Verified Buyer
I have enjoyed using these cards in my business. they are so easy to use for different size baked items. Love them,,
Best Uses
The large cookie type cakes
By SJ
from TX
on July 8, 2021
Verified Buyer
I use these for cookies. I love that I can customize the size, and they work really well. Shipping was fast!
By Linda
from Pa
on January 23, 2021
Verified Buyer
This is great quality
By LORETTA Z.
from Ohio
on December 19, 2020
Verified Buyer
Cuts nice. very grease resistant. love them.
By Nana's C.
from Highland home, Al
on November 28, 2020
Verified Buyer
Couldn't ask for anything better. Will order again
By Jessica
from Pearland, TX
on November 25, 2020
Verified Buyer
These cut nicely to fit any cookie packaging size needed. Makes for a nice presentation for any cookie.
By Linda R.
from Illinois
on October 31, 2020
Verified Buyer
This grease-proof cardboard is perfect for that support a cookie needs when heat sealing it in its own bag. So satisfied with the quality, size, and fast shipping! At 12" X 12", it is great for everything from a cookie tray down to single minis since it can be cut to size. I LOVE it!
By Anonymous
from Philadelphia, PA
on August 25, 2020
Grease resistant and very sturdy. Great for packaging cookies for shipping.
Exactly what I was looking for!
By Amanda
from Ladera Ranch, CA
on June 22, 2020
Verified Buyer
These took my cookie packaging to the next level! Easy to cut & very stable in the 3"x12" sleeves I used them in. The card is rigid enough to hold the form so the cookies didn't slip around inside the package. Easy to order & prompt shipping, I will be back for more products! I am so happy I stumbled across this shop in my search, love it!!
By PA B.
from CA
on May 30, 2020
Verified Buyer
Good quality. Easy order process. Reasonable pricing.
Best Uses
Cookie backing boards I can cut to fit my varying size cookies and packaging.
Nice quality, fast shipping
By Tina C.
from Bottineau ND
on May 14, 2020
Verified Buyer
Very heavy nice quality.
By Jackie
from Arizona
on February 15, 2020
Verified Buyer
I love these cards. I buy the 12x12 sheets so I can cut them to the size I need.
Best Uses
I especially like to use them with smaller cookie favors as support
By Peggy M.
from CA
on December 31, 2019
Verified Buyer
Fast shipping, great product would buy again
Great for cookie support!
By Natalie N.
from Tampa, FL
on November 15, 2019
Verified Buyer
I used this product to help stabilize my large company cookie order. It helped keep the cookies looking neatly organized and professional too!
By Janet
from Chicago, IL
on October 29, 2019
Verified Buyer
I ordered the 12x12 size to cut down for a variety of custom sizes. Product is sturdy and works beautifully as a backer board for cookies.
By Margaret
from Connecticut
on August 13, 2019
Verified Buyer
Just what I needed. Great
By SugarSugar C.
from San Antonio, TX
on April 25, 2019
Verified Buyer
This grease proof paper is perfect for putting behind mini cookies in a 3x10 plastic sleeve! It gives structure to the packaging and also helps with getting the cookies in the package just how you want them. I cut the paper to size, set the cookies on top and then slid them right into the packaging! Highly recommend this product!
By Ginger
from Las Vegas, NV
on April 21, 2019
Verified Buyer
These were much thicker and nicer than I even thought they would be! They were perfect backing for my easter cookies!
By Debbie Z.
from Jasper indiana
on December 21, 2018
Verified Buyer
Top quality products and customer service beyond compare. I especially appreciate the expedient processing and shipping of all my orders.
By Penney
from San Bernardino, Ca
on November 23, 2018
They work great! I wish I had the option for them to fit the boxes I purchased.
By Debbie
from Livingston NJ
on October 16, 2018
Verified Buyer
These cookie cards are perfect to cut to fit any size cello bag for a very professional cookie presentation... and also helps prevent breakage!
Best Uses
Individual cookie packaging
By Susan
from Ontario, Canada
on March 3, 2018
Verified Buyer
I'm from Canada, and arranged for delivery in the US, to a hotel I was staying at for a Cake show. The delivery window was small, and the customer service person I dealt with made sure my order was processed quickly and made it to its destination in time. Great product too. I just need to find someone to stick it here in Canada now, lol.
Backdrop solution for my beautifully decorated sugar cookies!
By Mary S.
from Sneads, Florida
on November 14, 2017
Verified Buyer
I rely heavily on these cookie cards when creating decorated sugar cookies for distribution to friends and family and now for sales of my cookies. I like the 12" X 12" because I am always needing a variety of sizes and am able to cut them to fit any size cookie bag I may be using. I utilize a paper cutter and it works beautifully with these grease resistant cookie cards. The cards create a finishing touch and give my products a professional/clean look. Additionally, these cards provide stability to the cookies and have often prevented breakage especially when transporting. Very pleased with the service I have received from this company as well. Cost seems reasonable to me.
By Judy H.
from Baltimore, Maryland
on September 5, 2017
The 12" x 12" white grease resistant cookie card is great for cutting to fit the odd sizes I need for some cookies! The price is good, and shipping is fast. Great company!
Best Uses
Great to trim for odd sized cookies
By Carol28
from Erie, Pa.
on February 25, 2017
These help keep my highly decorated cookies from being crushed or broken. I cut them to fit the different sizes I make.
By Anna P.
from Austin, Texas
on June 28, 2016
Verified Buyer
I've had my eye on the grease proof cookie cards so a while. I choose the 12x12 bc I have a variety of different size cookies so for me it's just best to cut them myself. I love that shipping is FREE that makes me want to buy more and more. Overall; I'm very satisfied with my purchase. Thanks
These cookie cards are well worth the investment.
By Rebecca H.
from Johns Island, SC
on May 12, 2016
Verified Buyer
Provides a sturdy background to royal icing glue your cookie took to prevent breakage. These cookie cards are well worth the investment. Sturdy and easy to cut to accommodate size of cookie bags. Will definitely reorder again. Delivery service and great protective packaging. Thanks so much, Becky
Best Uses
Packaging cookies with royal icing to avoid breakage.
By Josie
from Tustin, Ca
on January 24, 2016
Verified Buyer
I can cut them to the size I need. Love them!
By DeeAnn
from Beavercreek, Or
on December 26, 2015
Verified Buyer
I'm a return customer. This grease resistant card is a must for me to keep in stock! Not only does it makes a great presentation, but also keeps the cookie fresh. The cardstock is easy to cut and work with too. As always, BRP shipping is prompt and customer service excellent.
Best Uses
Cookie favors or bottom of cookie boxes
Excellent customer service
By Kathy
from Plain City,Ohio
on November 27, 2015
Verified Buyer
Excellent customer service and speedy delivery!